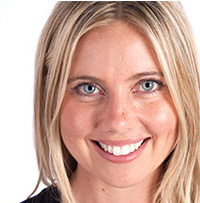 Between beauty supply stores, supermarkets and products sold on TV, there are literally countless lotions, serums, scrubs, remedies and promises, promises, promises, to plump, enhance, clarify, brighten, refresh, cleanse and dramatically reduce the visible signs of aging. Searching for the perfect product that actually works is not only overwhelming; it can also wreak havoc on your skin.
Personally, I have tested out entirely too many products in hopes of healing my eczema, minimizing hormonal breakouts and fighting off (then filling in) fine lines and wrinkles. The results? Sometimes I see a small change, but at what cost? I have broken out in acne, gotten hives on my neck, and awoken with my lines so plumped up that my eyes were swollen shut. I finally realized that in order to obtain the results I want in a skincare product, I should stop blindly slathering promises on my face, and instead turn to professionals who know what they are talking about – doctors.
Physician-dispensed beauty products are thoroughly tested and designed to achieve real results. Epionce is a skincare line that I have come to swear by, specifically their Intense Defense Serum which nourishes, hydrates and strengthens the skin to fight off the visible signs of aging, as well as repair the damage that has already been done.
You don't have to "have work done" to see results. You just have to stop taking your face into your own hands and leave it to the experts.